"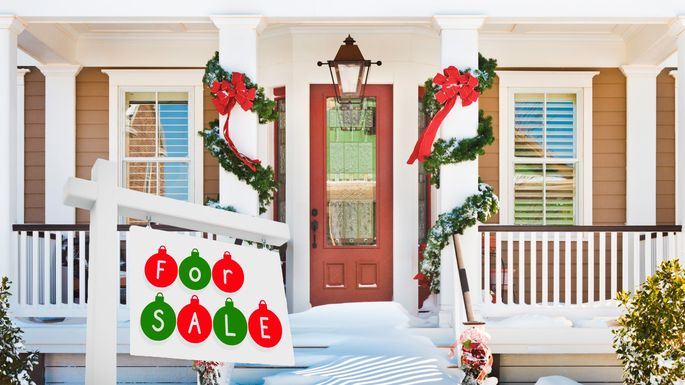 "
The holiday season is a time of joy, warmth, and celebration, but it's also a time when many people decide to make significant life changes, including selling their homes. While some may be hesitant to list their properties during the holidays, there are several compelling reasons why it can be an excellent decision. In this blog, we'll explore the benefits of selling your home during the holidays and offer tips on how to make the most of this unique selling opportunity.
Less Competition
One of the most significant advantages of selling your home during the holidays is that there is typically less competition on the market. Many sellers choose to wait until the spring or summer to list their homes, believing that these seasons are more favorable. However, this means that your property may stand out more during the holiday season when there are fewer homes available for buyers to choose from.
Serious Buyers
Homebuyers who are actively looking during the holidays tend to be more serious about their search. They may be relocating for work, trying to take advantage of tax benefits before the year ends, or simply eager to settle into a new home before the new year begins. This means you're more likely to encounter motivated buyers who are ready to make a decision quickly.
Emotional Appeal
Decorating your home for the holidays can create a warm and inviting atmosphere that resonates with potential buyers. A well-decorated home can evoke feelings of nostalgia and the desire for a fresh start in a new space. Be sure to keep your decorations tasteful and neutral to appeal to a broad range of buyers.
Flexible Schedule
The holiday season often means that people have more time off work, which can make it easier for them to attend open houses or schedule viewings. Sellers can take advantage of this by offering flexible showing schedules that accommodate the needs of potential buyers.
Tax Advantages
Selling your home during the holidays can have potential tax benefits for both buyers and sellers. Buyers may be looking to close the deal before the end of the year to take advantage of tax deductions or benefits. For sellers, selling before year-end can help them with their financial planning, especially if they plan to purchase a new home in the near future.
Tips for Selling During the Holidays
Price Competitively: Research the local market and set a competitive asking price for your home. Consult with a real estate agent to determine the right pricing strategy.
Stage with Care: Embrace the holiday spirit, but avoid over-the-top decorations. Keep your home well-staged and clutter-free to allow potential buyers to envision themselves living there.
Maintain Curb Appeal: Despite the winter weather, ensure your home's exterior is well-maintained and appealing. Clear walkways, clean gutters, and add some seasonal touches, like a wreath on the front door.
Professional Photography: Hire a professional photographer to capture your home's beauty in its holiday splendor. High-quality photos can make your listing more attractive online. When selling with me (Andi Nuttall), you will receive professional photos, video and drone captures included in my listing fee.
Be Flexible: Be accommodating with your schedule for showings and open houses. Buyers might have holiday events and travel plans, so offer options that work for them.
Selling your home during the holidays can be a rewarding experience, with less competition, serious buyers, and the chance to create an emotionally appealing atmosphere. By following these tips and working with an experienced real estate agent, you can make the most of this unique selling opportunity and potentially find the perfect buyer for your home, ensuring a happy holiday season for all involved.